Metadata
Eleotris undescribed species
[Myers and Donaldson 2003]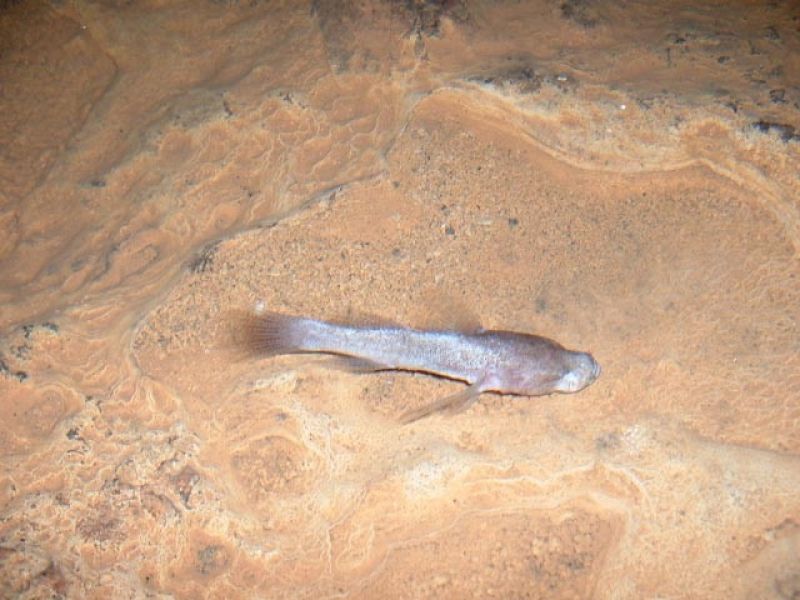 | ORDER | SUB-ORDER | FAMILY |
| --- | --- | --- |
| Gobiiformes | Gobioidei | Eleotrididae |
Synonyms
None.
Types
Specimens of this species have never been caught so there are no types.
Distribution
Known only from Marbo Cave, Guam, western Pacific Ocean.
Systematics
Kuang et al. (2018) used molecular markers to study the internal structure of the Suborder Gobioidei which contains within it eleven Families. They demonstrated that Milyeringidae is sister Family to a group of four Families: Oxudercidae+Gobiidae+Butidae+ Eleotridae and is only disttantly related to four others: Odontobutidae, Rhyacichthyidae, Apogonidae and Kurtidae (samples from Thalasseleotridae and Trichonotidae were not availabe for analysis).
Conservation Status
TLO [NE]
Museum Holdings
None known.
Key References
| | | | |
| --- | --- | --- | --- |
| Juberthie, C. and Guinot, D. | Book Section | 2001 | Guam |
| Myers, RF and Donaldson, TJ | Journal Article | 2003 | The fishes of the Mariana Islands |
| Kuang, T., Tornabene, L., Lia, J., Jiang, J., Chakrabarty, P., Sparks, J.S., Naylor, G.J.P. and Lia, C. | Journal Article | 2018 | Phylogenomic analysis on the exceptionally diverse fish clade Gobioidei (Actinopterygii: Gobiiformes) and data-filtering based on molecular clocklikeness |