Metadata
Trichomycterus spectrum
DoNascimiento and Prada-Pedreros 2020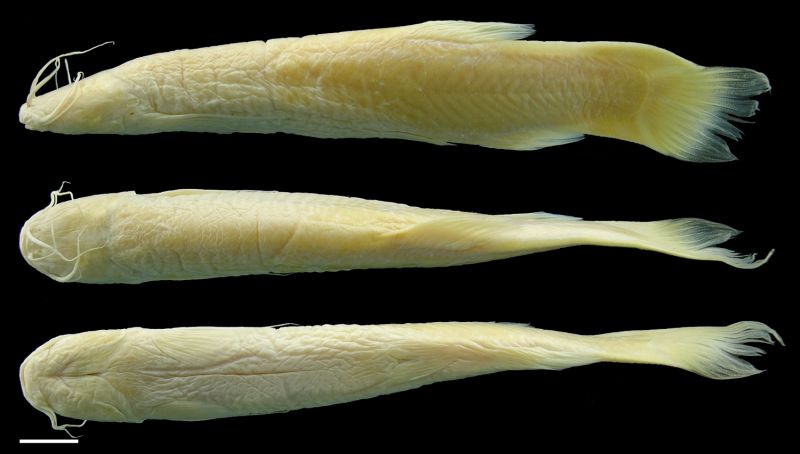 | ORDER | SUB-ORDER | FAMILY |
| --- | --- | --- |
| Siluriformes | Loricarioidei | Trichomycteridae |
Synonyms
None.
Types
Holotype: MPUJ 4190 131.9 mm SL
Paratypes. IAvH-P 14049 (ex MPUJ 2509) 105.1 mm SL, MBUCV-V-35653 110.1 mm SP, MBUCV-CT-1048 86.4 mm SL, MPUJ 2509 57.5–112.9 mm SL.
Distribution
Known only from the type locality: Alejo cave which drains to Arroyo Los Pozones, a tributary of the río Ranchería basin, which empties into the Caribbean Sea, in the northeastern coast of Colombia.
Conservation Status
TLO [NE]
Key References
| | | | |
| --- | --- | --- | --- |
| DoNascimiento, C. and Prada-Pedreros, S. | Journal Article | 2020 | A new troglomorphic species of Trichomycterus (Siluriformes: Trichomycteridae) from northeastern Colombia, with proposal of a new Trichomycterus subclade and remarks on some nominal species from Colombia |